TLC Students reach the final at JA Cyprus Innovation camp
"On Friday 18th January 2019, seven students from TLC Private School travelled to Nicosia with Miss Valentina, Mr Marinos and Mr Watts to participate in the Junior Achievement Bi-Communal Innovation Camp. This annual event draws together students from both North Cyprus and the Republic and places them in groups that are then posed a challenge. This year they were challenged to consider, if they started a business, what kind of innovative product, service or solution would they develop if they were cultural entrepreneurs. They would later, in front of an audience of 200 – 250 people, explain what their business would offer, the challenges they would face and how information and communication technology would be used to help them achieve their goals. The business has to be commercially viable and not dependent on public funds.
The students worked in groups to consider and tackle their challenge. They had to present their business and product to a group of senior government officials as well as university staff and managers from the sponsoring ASTRO Bank, who then poised questions before deciding on which teams would go to the final and eventually win the honour for this year. The winners then go forward to work in an international environment, with other winners from around the world.
This event is essentially an opportunity for our students to engage in a very high level, business studies activity with like-minded students. It was wonderful to see TLC students completely engage with other students, working with them to rise to what was a highly complex academic challenge that had to be completed against the clock, for presentation to an audience. Just like last year, the presentations were impressive and showcased some highly effective communication between students throughout the day.
Like last year, TLC had students in groups that reached the final with Adriana Pyrgou being in the third placed team.
For the three staff who accompanied the group it was a proud day! From the moment we left school at 6am until our return at 10pm, the students demonstrated the strength of relationships that are a feature of our school. Their courtesy and respect for one another, their spirit of cooperation and determination, their academic and social skills and that vital ingredient of fun made this school trip a very rewarding experience for all even if the staff were talked into a McDonald's stop on the return trip!
Well done to Jade Phillips, Adrianna Pyrgou, Hung Vu Quang, Taylor Hargett, Elias Hoy, George Kuzmin and Tom Kingsland and on behalf of the Directors, thanks to our Vice-Principal, Miss Valentina and to Mr Marinos our Business Studies and Accountancy Teacher for arranging and supporting the trip and what was a very long day at the end of a busy week in school.
There have been many excited and happy students receiving their results who recognise that they have received the appropriate reward for the hard work they have put in consistently over the year. We are pleased that our students acknowledge that effort is rewarded with success.
The success of our students is a reflection of their hard work and dedication as well as the expertise, effort and enthusiasm of our teachers and staff.
We would like to congratulate all our students on their results and we look forward to continued success in the future.
David Lewis
Principal
TLC Private School

---
TLC Private School announced details of its expansion plans for 2018/2019 which includes the relocation of part of the school to new premises.
---
The school has been successful in acquiring the Baccarat Estate on Agios Georgios road which includes a stately mansion and its four adjacent properties set in large grounds with lots of natural grass and shade – entirely befitting of a high quality private school.
This exciting development will enable the school to accommodate its rapidly increasing student roll which is attributable to the reputation the school has gained for the high quality of education that it offers. The expansion of the school's accommodation will include significant improvements in specialist facilities, including the establishment of faculties for languages, sciences and mathematics, sport, technology and the arts.
The new site also allows the school to increase its capacity in a phased programme from September 2018 until the site if fully functional in September 2019.
The Directors are committed to providing inclusive and accessible education in a family-orientated, environment where every child matters. The opportunity to base the school in a number of houses will help retain the small, intimate feel with class sizes remaining as they are now.
David Lewis, Principal at TLC said, "We are very fortunate to be able to acquire such prestigious premises, close to our current site. Being able to add accommodation so close to our current base is an opportunity we didn't think we'd ever get. It enables us to welcome more students to our school and offer them the high quality, caring education that has become the trademark of TLC Private School. I am eagerly anticipating the opportunities that this development will offer us. I look forward to working with the Directors and updating parents and students on the future of a school which has firmly established itself as a provider of quality education in the Paphos region."
The Directors are determined to respect its original core values and current philosophy:
As we progress this project our core aims will remain:
• To deliver a personal, focused and effective educational services.
• To ensure that TLC Private School is the place to be in the village where it intends to stay, with control of its destiny, for the good of generations of students to come and to protect its unique identity.
• To ensure that day by day and year by year, our students progress in knowledge, skills and understanding, in age appropriate premises, with the best facilities that we can achieve.
• To preserve our caring, vibrant and passionate school with small classes and ever-improving facilities to maximise the potential of each and every one of the students who attend TLC Private School.
TLC Private School believes in offering a learning environment of the highest of standard. The happiness, safety and security of our students and staff are paramount as we move forward with our plans. Our aim in all we do is to ensure the continuing provision of excellence."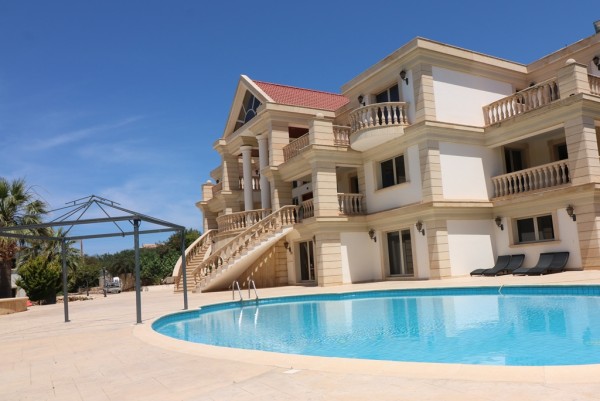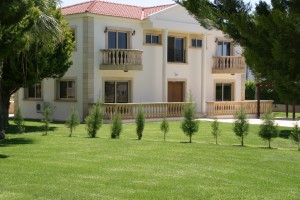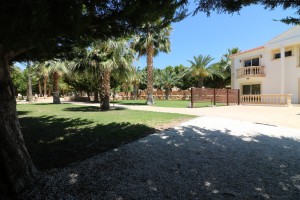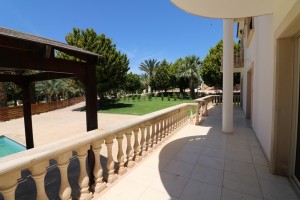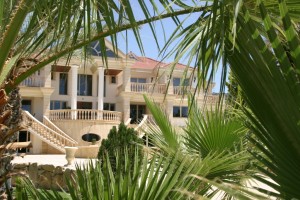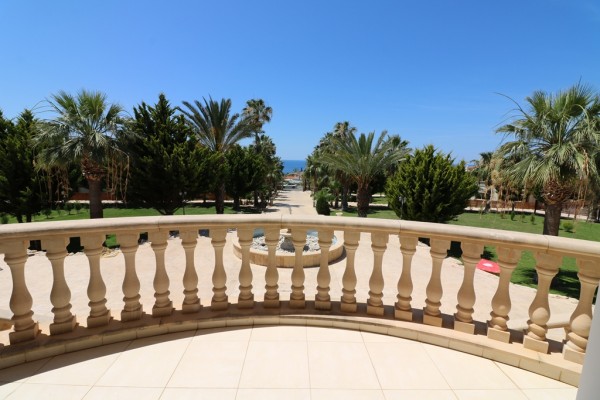 The Directors emphasised the following:
"The school began with a set of core values, intrinsic to what we recognised as being essential for the academic and social development of our students. Despite the growth in the school, TLC remains unique because of its adherence to its core values. Eight years on from our inception, the school has gone from strength to strength with a student body that has currently reached capacity. Our students range from 3 years of age, to 18 and with our committed staff of over twenty experienced teachers we have firmly established ourselves as a successful school. We continue to have the future of our students at heart! Throughout its 8 years of operation, TLC has retained a caring, family feel whilst providing rigour and challenge within the curriculum, supported by highly qualified, dedicated, teachers and leaders."

Earlier today, Wednesday 21st March, students and staff from TLC Private School together with Cap St Georges Resort members of staff, took part in a run/walking challenge in support of Sport Relief 2018.
In the glorious sunshine of Cyprus springtime, every child from TLC Private School, teachers as well as staff from Cap St Georges walked, ran or raced their way from school to the spectacular Cap St Georges Resort where they were treated to cool drinks, sandwiches and cakes.
Why did they do this? To raise money for Sports Relief, the UK charity which, through funding sport initiatives, works to improve the lives of children around the world. Sponsored by family and friends, the children hope to raise a huge total to pass on to the charity and help children who are less fortunate than ourselves.
The event, jointly arranged by TLC Private School and Cap St Georges again demonstrates the local community's commitment to its social responsibility whilst having lots of fun at the same time.
On behalf of Cap St Georges & TLC Private School we would like to thank Evangelismos Hospital for their presence at our event and providing an outstanding service once again, the Peyia Police department for their exceptional support insuring the safely of the children, event organisors, Ms Samantha Cockburn (Events Coordinator at Cap St Georges) and her team, Ms Maria Mavromichalou (Marketing Manager at TLC Private School) , Mr. Andy Wilkinson (PE teacher at TLC Private School) and last but not least, our amazing secondary students who assisted in the preparations and organisation on the day.  Well done and a huge thank you to all involved including friends and parents who attended in support of this superb event 'making lives miles better'!
The Principal of TLC Private School, Mr Lewis says 'It's so exciting to be involved in this year's Sport Relief campaign and a fantastic opportunity for the children and staff to get active and raise money for such a brilliant cause. This year, determined to make a difference, TLC Private School and Cap St Georges Resort will also donate €1 each, for each participant. This is the 2nd consecutive year that the school has fundraised for Sport Relief and it's always a fun way of bringing the whole school together to help make a difference and change lives.
GM of Cap St Georges Mr Costas says 'We at Cap St. Georges Beach Club Resort are very proud to be a part of Sport Relief 2018, which took place at the beach club. It's a very inspiring initiative from TLC Private School! We, at Cap St. George, are extremely happy to contribute to this event, in association with you, to participate in an event which brings together the worlds of sport and entertainment to raise money and help vulnerable people around the world. We will always support initiatives like yours and you can always count on our help and contribution.
About Sport Relief
Sport Relief brings the nation together to get active, raise money and change lives. Since 2002, Sport Relief has raised over £335 million. The money raised by the public will be spent by Comic Relief to tackle the critical issues affecting people across the UK and around the world. This year, Sport Relief culminates in a week of activity from Saturday 17th to Friday 23rd March, leading to an unmissable night of TV on the BBC.
Comic Relief is a UK charity which aims to create a just world, free from poverty – where everyone is safe, healthy, educated and empowered. Since 1985, Comic Relief has raised over £1 billion. That money has helped, and is helping, people both at home in the UK and across the world. For information about Comic Relief and the work it carries out, please visit www.comicrelief.com Comic Relief, registered charity 326568 (England/Wales); SC039730 (Scotland)

Two of our year 11 students took their IGCSE English Literature exam early and eagerly awaited their results which were recently released.
Both students were thrilled by their performance and we are very proud of their achievement.
Congratulations to Naia and Oli!

Eleven of our students accompanied by Ms Kasouli (Head of Science), Mr Pavlou (Head of Maths) and school Director, Mr Watts are attended the Euro Science and Euro Maths conference and competition in Krakow recently.
With a free day before the conference started, students embraced the opportunity to visit the historic centre of Krakow on the first day of their arrival in Poland.
Students thoroughly enjoyed the conference and competition as well as the experience of being in another country and meeting new friends from across Europe.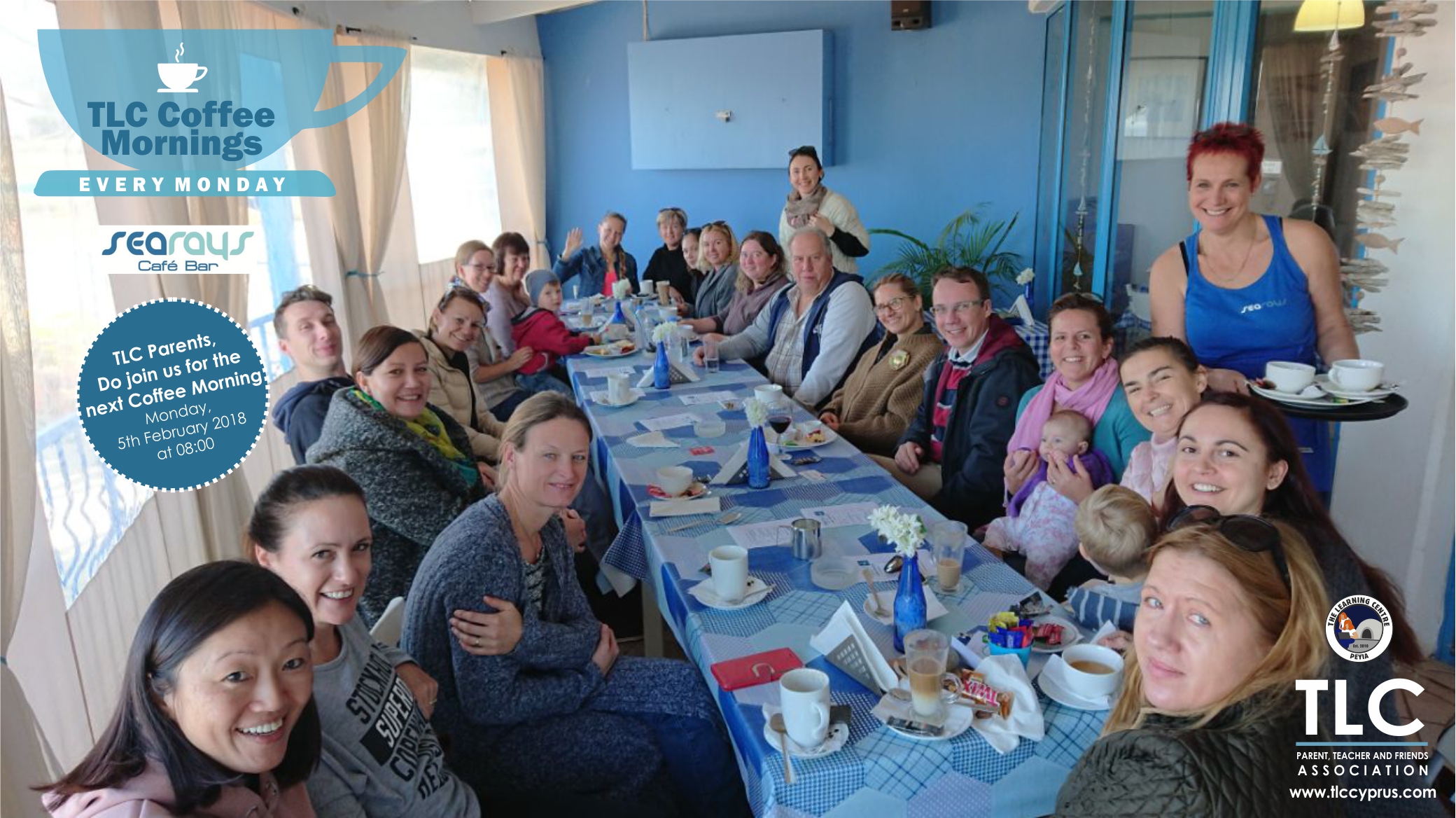 Earlier on today TLC parents held the first TLC Coffee Morning and what a fantastic morning it was. Thank you to all our parents who attended with a very special thanks Judy Lam and members of the PTFA for organising the event as well as Rachel Watchorn (Searays Cafe Bar) for hosting us.
The TLC Monday Coffee Mornings provided a great excuse for parents to get together for a casual coffee, tasty scones and a great time!
For parents who were unable to join us today, please do join us next week Monday… Same time, same place!
Thank you for making TLC such a strong and wonderful community!

TLC Private School is proud to announce we are an official licensed ECDL Centre (EUROPEAN COMPUTER DRIVING LICENCE) an internationally recognised standard of competence.
ECDL testing takes place at Accredited and Approved Test Centres all over Cyprus. The ECDL Approved Test Centres have been evaluated and have been found to fulfill the requirements and standards that the ECDL Foundation and the Cyprus Computer Society are setting.
For more information click below:

We are very proud to announce that Zoe Pinches Kyriakou, TLC Private School Art Teacher has won the National Illustration Award of the Year 2016, by the Ministry of Education & Culture Cyprus.
Following a unanimous decision, Zoe Kyriacou was announced the winner of the National Illustration Award of the Year 2016 for the children's literature book illustration project 'Rinos the Rhino and Amphiyoulis' (author: Efthimia Christou-Dimitriou, Parga Publications)
We are very proud to have an award winning Art Teacher teaching and exciting students about art. Thank you Miss Zoe for all you do and many congratulations for your prestigious award!
ΒΡΑΒΕΙΟ ΕΙΚΟΝΟΓΡΑΦΗΣΗΣ ΛΟΓΟΤΕΧΝΙΚΟΥ ΒΙΒΛΙΟΥ ΓΙΑ ΠΑΙΔΙΑ ΚΑΙ ΕΦΗΒΟΥΣ
Μετά από ομόφωνη απόφαση της Κριτικής Επιτροπής, το Κρατικό Βραβείο Εικονογράφησης Λογοτεχνικού Βιβλίου για Παιδιά και Εφήβους για εκδόσεις του έτους 2016 απονέμεται στη Ζωή Πίντσιες-Κυριάκου για την εικονογράφηση του έργου Ο Ρίνος ο ρινόκερος και ο Αμφιβιούλης ο βατραχούλης (συγγραφέας: Ευθυμία Χρίστου-Δημητρίου, εκδόσεις Πάργα)

Over 1500 people were present at the Remembrance Service at Paphos Harbour. The Service was organised by the #RoyalBritishLegionPaphos.
Our thanks to parents who attended and students who participated in the service, Elias Hoy, Ann Katrin Olsen and Taylor Hargett certainly made us proud.
It is a privilege to be asked to perform at events around the area and also a privilege to have TLC's outstanding choir supported by Musical Director, Maria Outram. Thank you students of the choir and Ms Outram for another moving performance.