A Perfect School Location
Many of our parents join us from busy city areas where life is very different. Students at TLC benefit from our school location and the facilities that are close by.
Our location in a quiet area, close to the small fishing harbour of Agios Georgios is almost a romantic idyll.
Away from people and traffic yet close to many natural features and facilities that become readily available and accessible teaching and learning resources. Just along the road, in walking distance, we have a lovely church.
Not only is our school a happy, successful and popular place it is also set in some of the most inspirational countryside. We have been approached by an English consultancy to offer some summer activities and in gathering images the realisation of just how beautiful an area we work in became obvious. Here are some examples.

Posted by TLC Private School on Monday, 15 February 2016
Almost adjacent to the school we have wonderful mosaics within an on-going archaeological excavation project.
For the historically inquisitive reader, Agios Georgios is a famous place of pilgrimage in the Paphos region. Three early Christian Basilicas and a bath, all 6th century, were excavated in the early 1950s. Later excavations revealed an extensive unwalled settlement that occupied the neck and the south slope of the cape in the Roman and early Christian periods.
The shoreline is natural and rugged, serving us well for field studies and cross country running. The expansive nature reserve known as the Akamas provides challenging terrain for our Duke of Edinburgh Award students before they embark upon the peaks of Troodos which pose a more demanding and character building terrain. Our school is recognised by the The Duke of Edinburgh's International Award Foundation as an Award Centre and we have two qualified Supervisors and Assessors who lead the award at TLC.
Students are also able, with parental support, to gain membership of the No 1 Squadron ATC at Akrotiri – an aviation orientated youth organisation that promotes a practical interest in aviation and the Royal Air Force. There they aim to foster the spirit of adventure and develop qualities of leadership and good citizenship.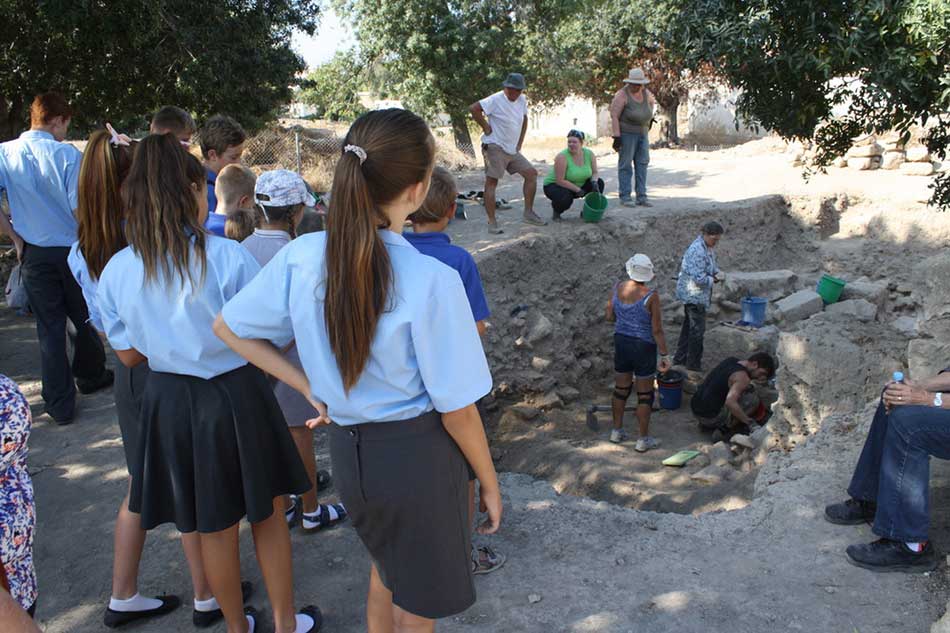 Just 5 minutes from school we have the first licensed zoo in Cyprus and it is a rich resource for learning to which our students enjoy concessional rates.
A full sized, floodlit, FIFA approved football pitch just 2 kilometres from school offers an excellent off site facility for school sports and our weekend/afternoon soccer school that is in association with Sunderland AFC.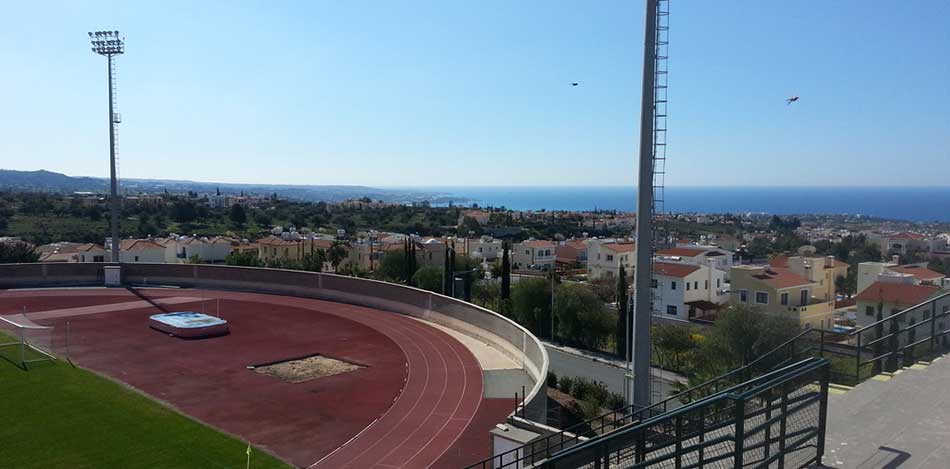 There is a horse riding stable a short distance from us and in the nearby Coral Bay there are many water sports, including dive schools. 10 minutes from school are two Theatre schools.
From the school we can see the beautiful Yeronissos Island.
Most of the island's surface is covered in ruins which date back to a time when Egypt ruled Cyprus, specifically to the time of Queen Cleopatra. For twenty years archaeologists have explored the hidden treasures on this island.
The video below, courtesy of Peyia Municipality, illustrates just a little of the beauty of the local village and surrounding countryside. Please enjoy it.
The beauty of the local village and surrounding countryside.
TLC Private School & Institute, Agios Georgios, Cyprus