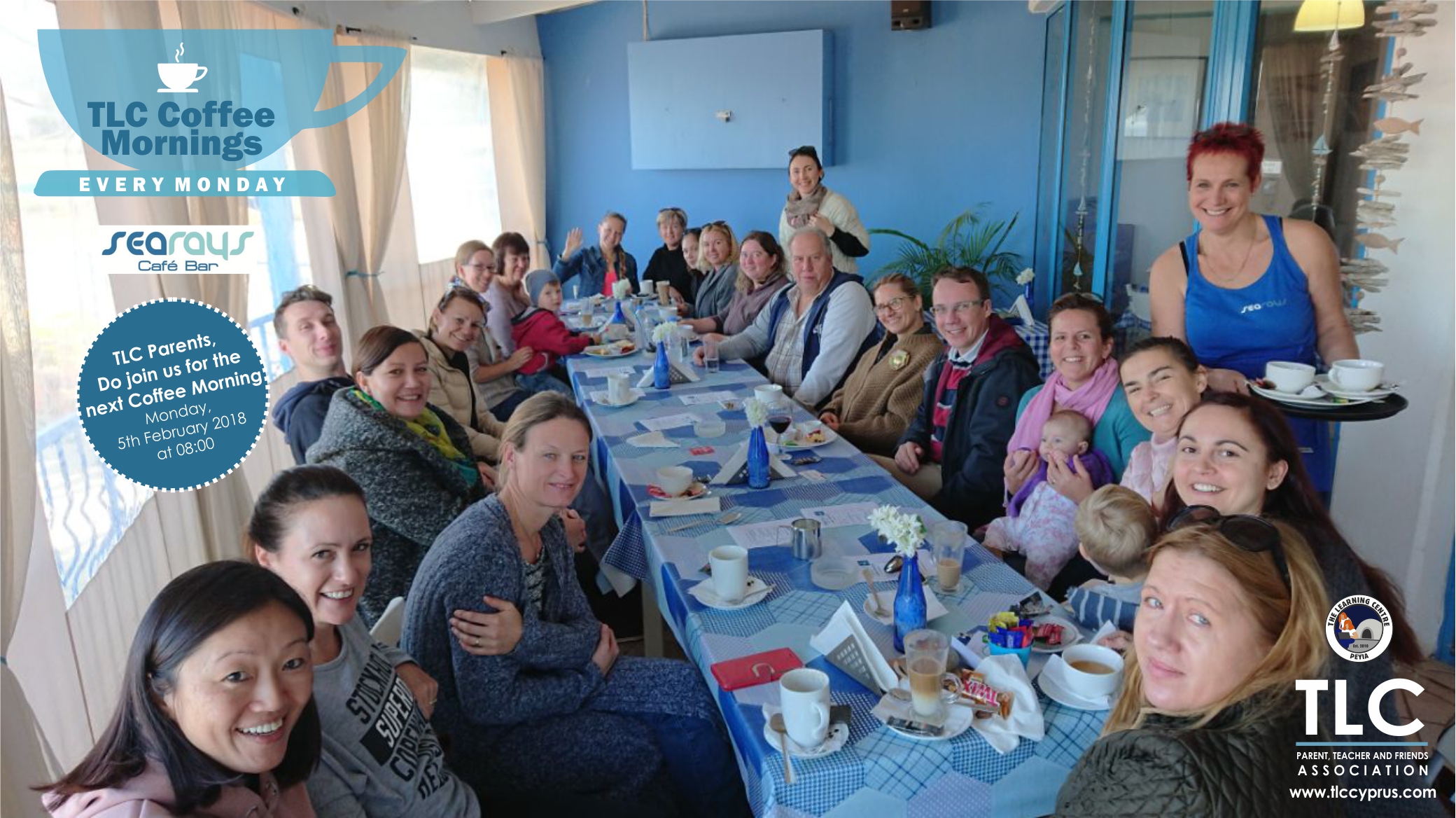 Earlier on today TLC parents held the first TLC Coffee Morning and what a fantastic morning it was. Thank you to all our parents who attended with a very special thanks Judy Lam and members of the PTFA for organising the event as well as Rachel Watchorn (Searays Cafe Bar) for hosting us.
The TLC Monday Coffee Mornings provided a great excuse for parents to get together for a casual coffee, tasty scones and a great time!
For parents who were unable to join us today, please do join us next week Monday… Same time, same place!
Thank you for making TLC such a strong and wonderful community!